Junair To Exhibit At The Composites Engineering Show 2012!
Junair are extremely proud and excited to be hosting an exhibit at the UK's largest ever composite design and manufacture event, The Composites Engineering Show.
Running from the 7-8th of November, the show is held at NEC Birmingham and will build on the huge success of last year's event, featuring even more exhibits and production teams. We will be joining over 500 designers, technicians, engineers and management teams, who will be providing presentations on their products and services across a whole range of specialist sectors including:
Automotive
Motorsport
Marine
Oil and gas
Offshore
Construction
Transportation
Aerospace and Defence
And many more!
The Junair name is synonymous with innovation in spray booth development, and we have pioneered some of the industry's most significant advances in our field, notably the QAD's auxiliary air movement system. Our spray booths are manufactured to individual customer specifications, and utilise the latest technology to ensure a high quality finish.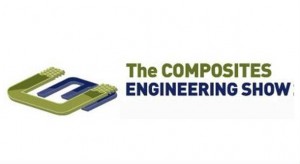 Our commitment to training, research and development is just one of the reasons that our specialist products are the best on the market. We are dedicated to delivering energy efficient, highly productive solutions which ultimately increase profitability for our customers.
Our manufacturing facility in Heywood is equipped with the latest, computerised production equipment, further underlining our commitment to providing our customers with the highest quality, efficient equipment possible.
The Composites Engineering Show will feature some of the biggest and best names in the engineering, design and manufacturing industry. As a brand new exhibitor, we are eager to showcase our technology to other businesses and the public.
Hosted by CompositesUK and NetComposites, the event is free to attend and is open from 9.30am to 5pm. Come and join us on stand 711 in the aero engineering section, and see why our products are leading the way in spray booth technology!
Choose Junair for industry leading paint spraybooths.