We are pleased to announce that Junair Spraybooths will be exhibiting at Advanced Engineering UK 2014 group of events which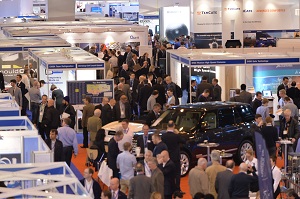 will take place on 11th and 12th November 2014 at the NEC in Birmingham.
The Advanced Engineering UK group of events combines five high value engineering communities: Aero Engineering, Composites Engineering, Automotive Engineering, Auto Electronics and Performance Metals Engineering under one roof to create a unique integrated technology environment.
Showcasing Junair Spray Booth Products & Services
In 2013 the Advanced Engineering UK event boasted a record attendance with over 12,000 visitors from all tiers of the advanced engineering supply chain. Daniel Cookson, Marketing Manager, Junair Spraybooths comments "This event will mark the 3rd consecutive year Junair Spraybooths have exhibited at the Advanced Engineering group of events. The show provides an ideal opportunity to showcase our vast range of innovative spray booth products and paint finishing technology and creates a great environment to meet and interact with new and existing customers".
Visit Junair Spraybooths at this Year's Event
You can visit the Junair Spraybooths team on stand C76 where we will be on hand to provide information and discuss our range of spray booth products and paint finishing equipment. We also welcome you to contact us on +44(0)1706 363555 or alternatively by email sales@junair.co.uk in order to organise a meeting during the event to discuss our spray booth products and solutions.