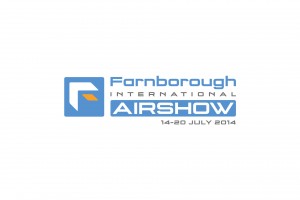 We are pleased to announce that Junair Spraybooths will be exhibiting at Farnborough International Airshow which will take place between the 14th and 20th July 2014 at the Farnborough International Venue and Events show centre. The show brings together innovators and manufacturers from all over the world to network, exhibit their latest technologies and share knowledge.
Showcasing Our Products and Solutions in the Aerospace Spray Booth Industry
The Farnborough International Airshow is considered one of the world's leading aerospace events. The 2012 event saw over 1,500 companies exhibit  their products and services attracting over 100,000 trade visitors, making this event the perfect opportunity to showcase our range of aerospace spray booths and paint finishing equipment.
Visiting Junair Spraybooths at the show
If you would like to visit the Junair team at this year's show you will find us in Hall 1 stand D10 as part of the North West Aerospace Alliance. The Junair Spraybooths team will be on hand to welcome visitors to discuss and explain our range of spray booths and paint finishing equipment. If you would like to pre-arrange a meeting to discuss our spray booth products and solutions in more detail you can call our friendly team on +44 (0)1706 363555 or alternatively email sales@junair.co.uk.