Junair Spraybooths have launched a mini version of their popular ventilated parts preparation bench. Following demand from clients for a bench suitable for use in smaller workshops/areas the compact version of the full size preparation bench is ideal for the preparation of wheels and parts prior to painting. The ventilation and filtration system captures dust particles at source and reduces contamination of the working environment.
Ventilated Parts Prep Bench Mini Features
Extraction reduces workshop contamination
Compact design is ideal for use in smaller workshops/areas
Ventilation system works as a control measure for COSHH
High efficiency cartridge filters
Ideal height for working comfortably
Requires only standard 13A plug socket
Lightweight shell construction
Optional rollers for easy product handling
Take a closer look at the Ventilated Parts Prep Bench.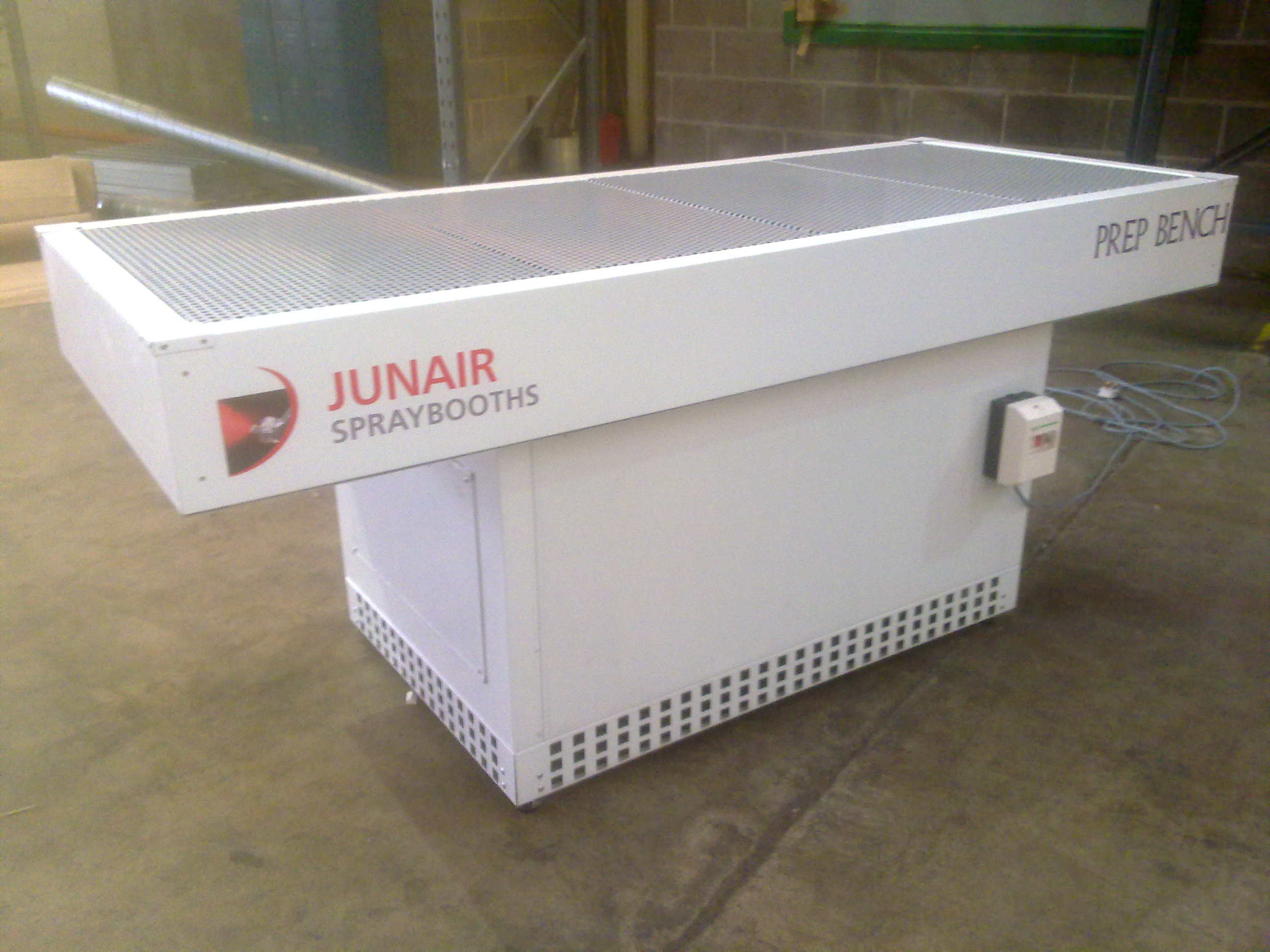 Find out more about the choice of spray booth equipment designed and manufactured by Junair.
Learn more about the entire range of equipment dedicated to alloy refurbishment.