The first ever Manchester Marathon took place recently and the weather in Manchester was true to form, with gale force winds and torrential rain being the order of the day. The weather was no match for the enthusiasm of Wesley Young, AGM Services Sales Director.
AGM Services are a sister company of Junair Spraybooths offering spray booth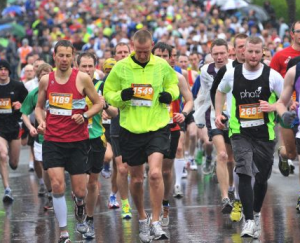 service and maintenance and replacement parts not only customers with Junair spray booths but with any make or model of spray booth, including  Dalby, Spraybake, Spraybooth Technology (STL ), Nova Verta, USI, Burntwood, Blowtherm, Todd Engineering and many other makes of spray booth oven.
Wesley completed the marathon in just over four hours, a personal best, and taking into account the adverse weather conditions a minor miracle. Well done Wesley!
Choose Junair for your spray booth solution.