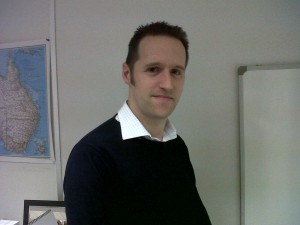 Junair Spraybooths are pleased to announce that Angus Trenholme has joined the company as Industrial Sales Manager.
Angus has an engineering background and is qualified to degree level as a Civil Engineer. Having worked for over 12 years in the Industrial applications sector and involved in installations in Asia and Europe Angus brings with him a wealth of experience and knowledge.
This appointment strengthens Junair's Industrial offer including water-wash systems, dry filter spray booths, conveyor systems robots and automatic fluid systems, curing ovens, blasting, pre-treatment and powder coating equipment.
Click to read about our Industrial spray booths