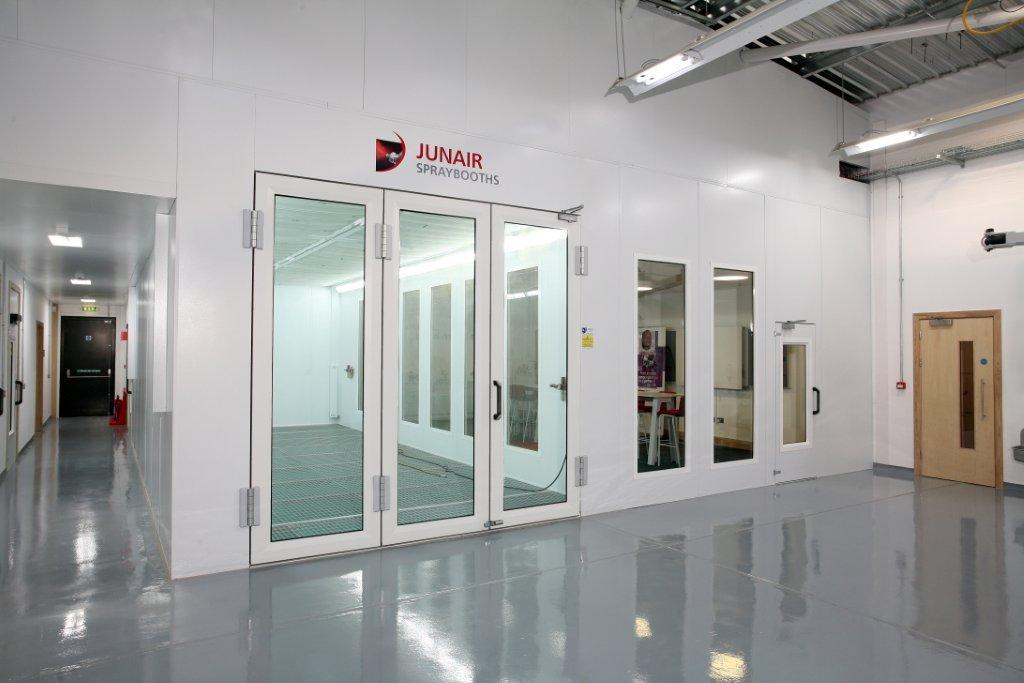 When Junair claims to be the market leader in spray booth innovation, it's no idle boast, because you'll find Junair spray booths across the UK and across the world, in a huge range of industries large and small, from motor manufacturing and repairs to aerospace.
Innovative Spray Booths
At Junair, we pride ourselves on innovation, with a constantly developing product range that not only meets, but also anticipates the needs of modern industry, pushing the boundaries of what is possible to achieve. We have a long history of creating high technology spray booths to precisely match our clients' manufacturing processes, from compact booths for coating the smallest component parts, to spray booths large enough to hold an entire aircraft.
Junair have also kept pace with the needs of industry to reduce energy consumption and cut its carbon footprint. By introducing energy saving technology across our spray booth range, we have helped our customers to achieve better standards of performance at an ever lower cost, significantly increasing productivity in tough economic times.
Junair can create professional spray booth systems for you, whatever the size of your business, from a small, single vehicle spray booth for the auto repair industry, to complex, automatic paint spray booths that form an integral part of the production line within a factory or manufacturing plant. We can also create bespoke spray booth solutions for almost any industry, with experienced designers and engineers on hand to ensure that our spray booth meets your requirements as precisely as possible.
So when it comes to spray booths, the choice is simple. Trust Junair for unrivalled innovation, energy efficiency and engineering. Talk to our team today and see how we could help your company with the UK's market leading spray booths.