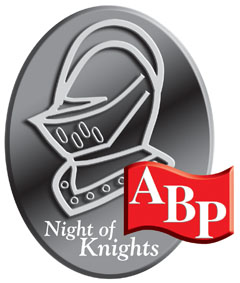 Junair Spraybooths are thrilled and honoured to be nominated for a 'Repairer's Choice' award at the 2015 Night of Knights. Night of Knights is an annual industry event, hosted by Auto Body Professionals, which sees key note speakers cover valuable industry related topics followed by a prestigious award ceremony.
It is the first year that capital equipment suppliers have become eligible for the awards and we are extremely honoured to be up against Stanners and Car-o-Liner, two prestigious companies who are very well respected within the industry.
Neil Morrison, Managing Director Junair Spraybooths commented: "I'm delighted and honoured that Junair has been nominated for a Repairers Choice award. Knowing that it's the bodyshops themselves that are voting makes it even more worthwhile. It's a great testament to all the hard work and energy that the team at Junair have put in."
For more information on Junair Spraybooths call the experienced team on 01706 363 555 or email sales@junair.co.uk.
Learn more about the award winning spray booth supplier.