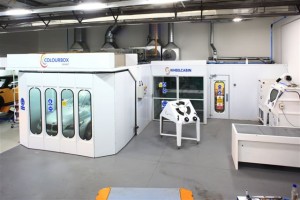 Junair Spraybooths have seen a substantial increase in the demand for Rapid/Cosmetic Repair equipment in the last 6 months. Junair car spray booths offer a comprehensive product range from everything required to establish a one stop shop or individual pieces of equipment to add to an existing business or new start up. Junair design the facility free of charge and provide drawings and a fully detailed quotation. It is no surprise with the quality of equipment and services offered by Junair Spraybooths that they have a good number of installations currently on order. Find out more about car spraybooths at Junair.
Some of The benefits of having your own Cosmetic/Rapid Repair Facility include;
Save money on used car cosmetic repairs
Generate additional revenue
Control the quality of repair
Customer retention
Meet Health and Safety / Environmental legislation.
Find out about which services and equipment would suit your needs best by contacting us online.