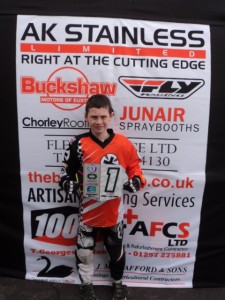 Jamie Duffy the Production Manager at Junair Spray Booths is part of the number 1 team for BMX racing along with his son Ethan. The team BMX/Doublecross travels up and down the UK participating in various competitions.
The season has only just kicked off and they have had round 1 at Manchester Velodrome, which took them to the top position out of 24 teams.  They got off to a bad start due to a rider that crashed in the qualifying round and then Ethan slipped a peddle in his final, but still achieved 8th position out of 38 riders.  Jamie finished 4th in the main race which makes a nice change!
They have just got back from Kent where they had another great result for the team.  Ethan finished 1st and Jamie made the final and finished 5th. .  The team are still doing well and are currently in second position.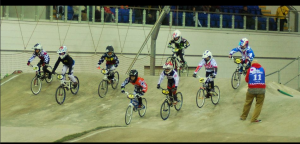 The next round is at Birmingham BMX track where they will both compete, we are hoping Ethan continues to keep his number one spot as the UKs under 9s champion!
Junair are proud to sponsor the team and look forward to continuing that support in the future.

Junair are the UK's leading spraybooth manufacturer.