Junair Spraybooths have designed and manufactured letterbox covers for Greater Manchester Fire and Rescue Service to help them in dealing with the threat of arson to members of the public. Neil Morrison, Managing Director of Junair Spray Booths agreed to manufacture and supply the letterbox covers after being approached by his brother in law Group Commander Tony Lander.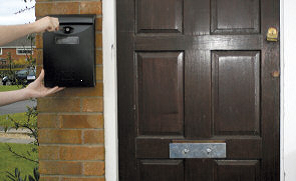 To date the company has supplied around 2000 covers and all Boroughs in Greater Manchester utilise them for people whose properties are under threat of arson. Group Commander, Tony Lander said: "The seals are effective in preventing arsonists pushing lighted materials through the letterbox and give those under threat peace of mind. Junair Spraybooths have produced and manufactured an excellent design to assist GMFRS in reducing arson attacks through letterboxes"
Find out more about spray booth equipment designed and manufactured by Junair.