Employees at Junair Spraybooths have once again come together to raise money for Breast Cancer Now on the annual 'Wear it Pink' day.
Staff came to work dressed in various shades of pink and donated cash to the cause. This isn't the first time that members of the Junair team have gone pink to support charity, last year's event raised £140 and the team were committed to beating that figure.
Junair Raise Money for Breast Cancer Awareness
Junair also held a raffle of all things pink with prizes ranging from sweets to sparkling rose. On the day Junair employees raised a grand total of £317 for the worthy cause.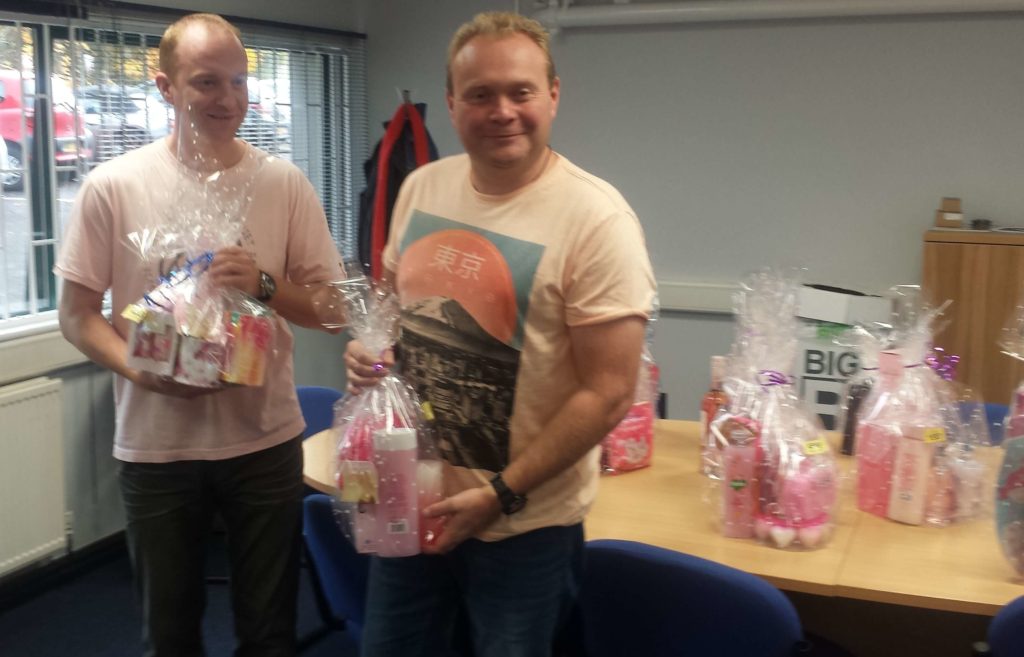 Ellie Adam, Senior fundraising Manager at Breast Cancer now, commented. "Each year we are overwhelmed by the huge numbers of people wearing it pink in their offices. It is people like the employees at Junair Spraybooth that make wear it pink the huge success that it is and help to raise money to support breast cancer now. It's wonderful to see people year on year having so much fun, whilst dressed up in pink! We hope that everyone enjoyed the wear it pink event held at Junair Spraybooths – all of us at Wear it Pink HQ can't wait to hear about it!"
Every year, Breast Cancer Now raises over £2 million during their awareness month, which is used to fund valuable research for top class scientists.
Contact Junair for Spraybooth Services
Junair Spraybooths are a market leading spray booth manufacturer specialising in the automotive, industrial, commercial and aerospace industries.
Get in touch with the Junair team for further information about our range of products. Contact us online or speak to a specialist directly by calling 01706 363555.